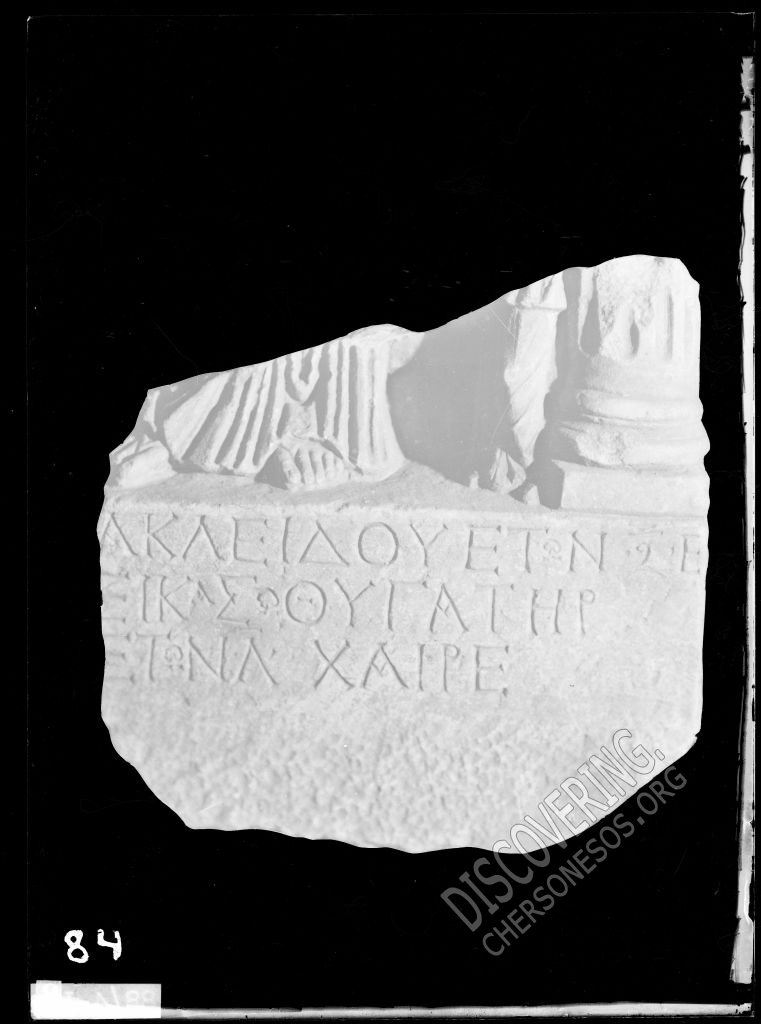 Year:
1900
Author
K. K. Kostsyushko-Valyuzhinich
Description
Fragment (lower part) of gravestone of Nikeso and Herakleidos. Preserved legs of a woman, in long, falling in fine folds clothing, with a part of torso of her maid wearing long chiton to the right. A part of column on base on the right. Three-lines of inscription below
Note
IOSPE, vol. I, no. 460; IOSPE, vol. IV, no. 465. IAK, vol. 2, p. 61, fig. II. NPTC archive, file no. 9, photo 186, p.17, no. 181; NPTC archive, file no. 29, p. 4, 3, 186.
---